Japan
For many centuries Japan was closed for the foreigners, but even its open now there still remains a mystery. Whatever is your purpose of visit to Japan you will meet a lot of outstanding and fabulous things you can never see in other places.


Things To Do and Food to Eat in Fukuoka, Japan
by Scott Brady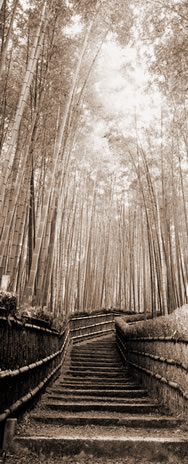 Fukuoka isn't that small of a place. Actual numbers bring the population to about the 5 million mark, with the city having roughly 1.3 million people. With that amount of people around, you know there has got to be something to do. On any day of the week if you look you will be able to find something that interests you. There are often festivals in one area or another in Fukuoka city. With a little help from a friend or the domestic foreigner magizines and information centers you will be able to find out where the festivals are being held. [ more ]
Learn to Speak Japanese - Basic Conversational Japanese Lessons for Business/Pleasure Applications
by Cameron Switzer
Have you ever watched an old Japanese samurai movie on the late show? Chances are you thought that everyone was always angry at everyone else and spent a lot of time yelling in monotonous staccato tones. I felt the same way. It was all unintelligible blabber, not a real language. Well, guess what? It is actually possible to make some sense out of the nonsensical language that you hear on Japanese movies, etc. With a little understanding of how the language works, you will be on your way to sounding just like those yelling, sword-swinging samurai of yore. [ more ]
The Pacific Rim
by Ron Kirstein
The Esowista Peninsula is perched in the edge of the North America Continent. Next stop Japan! At the north end of the Peninsula is the town of Tofino, located in a protected harbour. Just to the North, you will also find protected waters, and directly offshore is the Wild West Coast. [ more ]
Japanese Cars - Sporty and Sleek
by Scotty Johnson
If you are thinking of a car that is sleek, sporty, luxurious or cheap then the right choice is to look for a Japanese car model. Japanese cars are the highest selling cars in the world and are very much in demand. If you are looking for the looks then you can find the most beautiful looking cars and if your main concern is the safety then also these cars are amongst the best available cars in the world. There are different Japanese car manufacturers and amongst the top producers are Toyota, Nissan, Honda, Mitsubishi, Suzuki, Mazda, Lexus, Subaru, Isuzu, and Daihatsu. [ more ]

Learn more about Japan Travel


Featured Articles



Top Spanish Experiences - Guidebooks often provide the visitor with a list of sights to see and places to visit when venturing overseas to a brand new country, but this list of top 10 experiences to have in Spain provides the visitor or new expatriate living in Spain with so.

True North Magnetic Declination A Trick to Make it Stick - Magnetic declination is an essential principle to understand when navigating your way through the wilds with map and compass.

An engine problem destroyed by sailing holiday What shall I do - Nobody likes to run into problems whilst on holiday, but the very nature of a yacht charter holiday does demand that you have to cope with the sea - which is always unpredictable (hence "sea" being of the feminine gender) - and a vessel, which consi.

Catch the Bluebonnets in Texas This Spring - If you haven?t seen the wildflowers in Texas in the spring, you haven?t lived.

Hilton Head Island South Carolina is it a Family or GolfersVacation Destination - Before finding the answer to this dilemma, let?s take an overview of Hilton Head and its surrounding area.

more...